Nanotechnology 2019
About Conference
Theme: Innovatory approach for innovation and invention in Nanotechnology.
EuroSciCon Conference on Nanotechnology is hosted by EuroSciCon Ltd. and it is focused on the Innovatory approach for innovation and invention in Nanotechnology. Nanotechnology 2019 aims in proclaim knowledge and share new ideas amongst the professionals, industrialists and students from research areas of Nanotechnology, Materials Science, Chemistry and Physics to share their research experiences and indulge in interactive discussions and technical sessions at the event. The conference will be a platform to globalize one research, to share scientific experiences, to gain knowledge of new technologies and regulations. The conference is scheduled for July 08-10, 2019 in Prague, Czech Republic. We invite sponsors and exhibitor to showcase your products to our participants and make it reach the public through them. We request you to make use of this opportunity to make the world a better place to live in.
WHAT IS NEW?
Nanotechnology 2019 includes international attendee workshops, lectures and symposia, including a designated registration area, a refreshment break and gala lunch. Nanotechnology and Material Science Researchers can join the EuroSciCon as an international member to receive discounts on registration. So come and join leading experts and allied professionals from July 08-10, 2019 in Prague, Czech Republic to keep up with the rapidly accelerating pace of change that is already having an impact on the field of nanotechnology and material science.
WHY TO ATTEND?
Nanotechnology 2019 conference provides a striking opportunity of being connected and gaining contacts with delegates who are active in the concerned field. Networking enables sharpening skills, spark inspiration and uncover new ideas during break-out sessions providing tea and lunch for the delegates. The important subjects are addressed by the expertise keynote speakers with global recognition thus conferring knowledge on the new technologies and the latest drift in the domain. The international Nanotechnology conference accents the prominent keynote speakers, plenary speeches, young research forum, poster presentations, technical workshops and career guidance sessions.
Targeted Audience:
Materials Scientists
Chemical Engineers
Materials Engineers
Physicists
Pharmacists
Chemists
Academic Professors
Junior/Senior research fellows of Materials Science/ Nanotechnology/ Polymer Science

Members of different Materials science associations

Members of different nanotechnology associations
ABOUT PRAGUE
Prague is the capital city of the Czech Republic. It is the most populous city in Europe with a metropolitan area of over 21.5 lack inhabitants. Standing on the River Vltava, Czech Republic has been a major settlement for two millennia. it is one of the biggest urban areas of Central Europe and has filled in as the capital of the historical Bohemia for quite a long time
Prague has a diverse range of peoples and cultures, and more than 300 languages are spoken within Greater Prague, Czech Republic. Prague is a leading global city, with strengths in the arts, commerce, education, entertainment, fashion, finance, healthcare, media, professional services, research and development, tourism and transport all contributing to its prominence., There is also increase in the compound annual growth rate of the Environmental market. Since the fall of the Iron Curtain, Prague has become one of the world's most popular tourist destinations. Like Hradcany and Lesser Town, Old Town and Josefov, New Town, Vinohrady and Zizkov etc. The region city of Prague is an important centre of research. It is viewed by many as one of Europe's most beguiling, brilliant and lovely urban communities, Prague has turned into the most prevalent travel goal in Central Europe alongside Vienna and Krakow. A large number of visitors visit the city consistently.
Sessions/Tracks
Track 1: Nanoscience and Technology
Nano Science is a technology which is co-ordinated at the Nanoscale. It is the applications and study associated with eminently small things that can be used around all the other fields of science, like chemistry, biology, physics, engineering and Materials sciences.
These particles have the tendency to control separate atoms and molecules. Nanotechnology has huge prospects to provide technological solutions to many problems in science, energy, physics, environmental and medical fields.
Nanostructured Metals: Manufacturing and Modelling
Exposure Scenarios
Biogenic Nanoparticles
Nonlinear Optical Microscopy
Quantum Field Model for Graphene Magnetism
Track 2: Nano Materials Synthesis and Characterisation
The association of nanoparticles in a thin film shape is routinely essential to render these utilitarian and operational. Two basic engineered techniques. One is high-temperature warm breaking down and second is liquid interface reaction, sensible for arranging motion pictures of various metal and metal oxide nanoparticles.Besides, the utilization of a high-essentialness ball handling and begin plasma sintering process for the game plan and planning of nanocomposite powders into mass magnets are also featured.
Size Dependence of Properties
Shape-Controlled Synthesis
Characterization and Optical Properties of Silver Nanostructures
Microscopy and Spectroscopic Methods of Measurement at the Nanoscale
Nano Particles
Nanomaterials Manufacturing Technologies
Applications of Nano materials and Devices
Track 3: Materials Science and Engineering Physics
The interdisciplinary field of materials science, likewise generally named materials science and building, includes the revelation and outline of new materials, with an accentuation on solids. The scholarly sources of materials science originate from the Enlightenment when analysts started to utilize logical reasoning from science, physical science, and designing to comprehend antiquated, phenomenological perceptions in metallurgy and mineralogy.
Materials science still consolidates components of material science, science, and designing. In that capacity, the field was for quite some time considered by scholarly establishments as a sub-field of these related fields. Starting in the 11040s, materials science started to be all the more generally perceived as a particular and unmistakable field of science and building, and significantly specialized colleges around the globe made committed schools of the examination. Materials science is a syncretic control hybridizing metallurgy, earthenware production, strong state physical science, and science. It is the primary case of another scholarly order rising by combination as opposed to splitting.
Computational Materials Science
Engineering applications of materials
Forensic engineering
Emerging materials and applications
Platform for comprehensive projects
Research support
Global materials science market
Teaching and technology transfer in materials science
Products and Services
Track 4: Advanced Nanomaterials
Nanomaterials are characterized as materials with no less than one outside measurement in the size extent from around 1-100 nanometers. Nanoparticles are items with each of the three outside measurements at the nanoscale. Nanoparticles that are normally happening (e.g., volcanic powder, ash from woodland fires) or are the accidental side effects of ignition procedures (e.g., welding, diesel motors) are generally physically and synthetically heterogeneous and frequently termed ultrafine particles. Manufactured nanoparticles are deliberately delivered and planned with specific properties identified with shape, size, surface properties and science.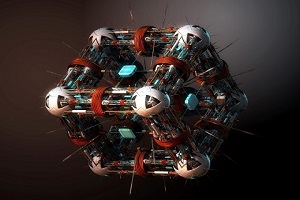 These properties are reflected in fog concentrates, colloids, or powders. Regularly, the lead of nanomaterials might depend more on the surface region than molecule arrangement itself. World interest for nanomaterials will rise more than more than two times to $5.5 billion of every 2016. Nanotubes, nanoclays and quantum spots will be the quickest developing sorts. The imperativeness stockpiling and era and development markets will offer the best development prospects. China, India and the US will lead grabs among countries. This examination dissects the $2 billion world nanomaterial industry. It presents recorded interest information for the years 2001, 2006 and 2011, and gauges for 2016 and 2021 by material (e.g., metal oxides, chemicals and polymers, metals, nanotubes), market (e.g., social insurance, gadgets, essentialness era and limit, development), world area and for 15 countries.
Recent Studies of Spin Dynamics in Ferromagnetic Nanoparticles
Novel Magnetic-Carbon Biocomposites
Gold Nanoparticles and Biosensors
Industrially Relevant Nanoparticles
Novel Dielectric Nanoparticles (DNP) Doped Nano-Engineered Glass Based Optical Fiber for Fiber Laser
ZnO Nanostructures for Optoelectronic Applications
Thin Film and Nanostructured Multiferroic Materials
Emerging Multifunctional Nanomaterials for Solar Energy Extraction
The Nanocomposite is a multiphase solid material where one of the stages has one, a few measurements of under 100 nanometers (nm), or structures having nano-scale rehash separates between the distinctive stages that make up the material. In the broadest sense, this definition can incorporate permeable media, colloids, gels and copolymers, yet is all the more typically interpreted as meaning the solid blend of a mass lattice and nano-dimensional stages contrasting in properties because of dissimilarities in structure and science. The mechanical, electrical, warm, optical, electrochemical, reactant properties of the Nanocomposite will contrast uniquely from that of the segment materials. Measure limits for these impacts have been proposed, <5 nm for reactant action, <20 nm for making a hard attractive material delicate, <50 nm for refractive list changes, and <100 nm for accomplishing superparamagnetic, mechanical reinforcing or confining network separation development.
Superparamagnetism
Ceramic Matrix Nanocomposites
Metal Matrix Nanocomposites
Polymer Matrix Nanocomposites
Nanomedicine is the application of technology to do everything from drug delivery to repairing of cells. It is the application of tiny machines to the treatment and prevention of disease. Nanorobots are advancements in Nanomedicine as miniature surgeons. These machines help repair damaged cells they replicate themselves, correct genetic deficiencies by replacing or altering DNA molecules.
For example artificial antibodies, antiviral, Nanorobots, artificial white and red Blood cells. These Nanomachines could affect the behaviour of individual cells. Hormones or Dispense drugs as needed in people with deficiency states or chronic imbalance can be solved using implanted Nanotechnology devices.
Drug Delivery
Biocompatibility
Sensing
Nanomedicine in Theranostics
Nano Imaging
Medical Devices
Blood Purification
Cancer Treatment
Personalized Nano medicine
Regenerative Medicine
Dentifrobots
Track 7: Nanotechnology in Water Treatment
Nanotechnology refers to a wide range of tools, expertise and applications that simply involve particles on the approximate size scale of a few to hundreds of nanometers in diameter. Particles of this size have some distinct physicochemical and surface properties that lend themselves to novel uses. Indeed, advocates of nanotechnology suggest that this field of research could contribute to solutions for some of the major problems we face on the global scale such as ensuring a supply of safe drinking water for an emerging population, as well as addressing issues in medicine, energy, and agriculture.
Nanomaterials and water filtration
Nanotechnologies for water remediation
Bioactive nanoparticles for water disinfection
Self-assembled monolayer on mesoporous supports (SAMMS)
Nanoscale semiconductor photocatalysts
Bimetallic iron nanoparticles
Track 8: Pharmaceutical Nanotechnology
Nanotechnology is the science which manages the procedures that happen at a molecular level and of nano-length scale size. The real investigations in the nanotechnology incorporate nanosized particles, their capacity and conduct as for different frameworks. The enormous capacities of nanoparticles have changed the viewpoint and extent of nanotechnology towards improvement into an adjuvant field for the rest of the fields of life sciences.Nanotechnology is the capacity to understand and control materials at the extremely littlest scales, from around 100 nm to the measurements of single molecules; At this Nanoscale, the properties of these nanosized particles differ from the customary medications
NanoPharmaceuticals from the bench to Scale up
Challenges and advances in NanoPharmaceuticals
Nano Pharmaceutical Industry and Market
Novel Drug Delivery Systems
Smart Drug Delivery Technology
Drug Delivery Research
Drug Targeting
Synthesis of Nanoparticles for Drug Delivery
Design of Nanodrugs
Future aspects of NanoPharmaceuticals
Track 9: Nanotech for Energy and Environment
Various geophysical and social weights are changing a move from fossil energies to renewable and manageable vivacity sources. To impact this progression, we should make the materials that will bolster developing vivacity advancements.
Novel nanomaterials and devices
Environment, human health, and safety issues of nanotechnology
Nanotechnology for water treatment, decontamination, indoor air purification, air pollution
Nanotechnology for hydrogen production and storage
Nanotechnology for electrochemical conversion and energy storage
Energy and environment relevant nanotechnology
Nanomaterials for environmental protection or improvement
Nanostructures for phase-change materials
Nanomaterials for solar cells, fuel cells, batteries, and so forth
Nanomaterials for energy conversion
Nanomaterials for building and construction
Recent trends in Nanotechnology
Track 10: Carbon Nanotechnology
Carbon nanotube (CNT) is the allotropes of carbon with a cylindrical nanostructure. These cylindrical carbon molecules have unfamiliar properties, which are valuable for nanotechnology, electronics, optics and other fields of materials science and technology. Owing to the material's exceptional strength and rigidness, nanotubes have been constructed with length-to-diameter ratio of up to 132,000,000:1, significantly larger than for any other material.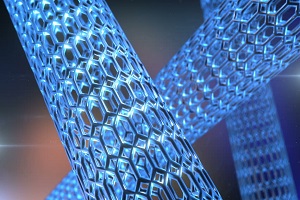 In addition, owing to their remarkable thermal conductivity, mechanical, and electrical properties, carbon nanotubes find applications as additives to various structural materials. For instance, nanotubes form a nanoscopic portion of the material(s) in some (primarily carbon fibre) baseball bats, golf clubs, car parts or Damascus steel.
Types of carbon nanotubes and related structures
Carbon nanotechnology to Bionanotechnology
C60 and carbon nanotube sensors
The biological activity of pristine fullerene C60
Functionalization and applications of carbon nanotubes
Functionalization and applications of [60] fullerene
Fabrication of fullerene nanostructures
Solid-state formation of carbon nanotubes
Synthesis, growth mechanism and the processing of carbon nanotubes
Carbon nanotube chemistry
Properties of carbon nanotubes
Separation of metallic and semiconducting single-walled carbon nanotubes
Track 11: Nanoelectronics & Nanophotonics
Nanoelectronics may build the potential of gadgets while we lessen their weight and power utilization. Enhancing show screens on hardware gadgets. This includes enlarging the thickness of memory chips, improving the quality of screens. Analysts are building up a sort of memory chip with an expected thickness of one terabyte of memory for every square inch or more prominent. Reducing the measure of transistors utilized as a part of incorporated circuits.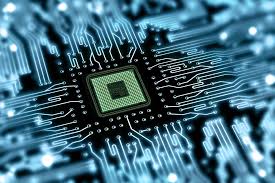 One specialist trusts it might be possible to "put the intensity of the greater part of the present PCs in the palm of your hand". Nanophotonics is the examination of the direction of light on the nanometer scale, and of the relationship of nanometer-scale objects with light.
Nano transistors and nanowires
Nanoelectronic devices
Photonic & plasmonic nanomaterials
Quantum nano-optics
Memory chip that uses carbon nanotubes
Nano electronics applications
Track 12: Polymer Nanotechnology
This review will discuss polymer matrix based Nanocomposites with exfoliated clay being one of the key modifications. While the reinforcement aspects of nanocomposites are the primary area of interest, a number of other properties and potential applications are important including barrier properties, flammability resistance, electrical/electronic properties, membrane properties, polymer blend compatibilization. An important consideration in this review involves the comparison of the properties of nanoscale dimensions relative to larger scale dimensions.
Bio-hybrid nanofibres
Bio-hybrid polymer nanotubes
Silicon nanospheres
Electroactive polymers
Copolymer
Biopolymer
Nanochemistry is another subject worried about the phenomenal properties related with social affairs of particles or molecules on a scale between that of the individual building squares and the mass material.
Nanochemistry in Chemical sensors
Green Nanochemistry
Nano pharmaceutical chemistry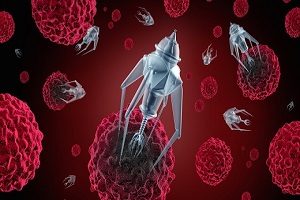 The term Nanobiotechnology implies the mix of nanotechnology and science. Future degree of nanobiotechnology is getting its most extraordinary noteworthiness in nano life sciences. Applications in pharmaceuticals and atomic diagnostics incorporate medication conveyance, tranquillize planning, sedate improvement and assembling. Nanoparticles assume a critical job in the transport of natural meds, which join quality treatment, RNA impedance, cell treatment, vaccinations, and antisense therapeutics. The most promising usage of nanobiotechnology is for the change of overhauled drugs. The blend of diagnostics with therapeutics, refinement of nuclear diagnostics, and concentrated on steady movement expect basic parts in this application. At long last, the security issues of nanoparticles are discussed including measures to address these. The potential outcomes of nanobiotechnology are astounding.
Bioluminescent magnetic nanoparticles
Surface modified polystyrene nanoparticles
Target specific drug delivery
Disease diagnosis
Nano ink
Track 15: Graphene & Applications of 2D Materials
Graphene was the initial 2D material to be disengaged. Graphene and other two-dimensional materials have a not insignificant rundown of extraordinary properties that have made it an interesting issue for extreme logical research and the improvement of innovative applications. These additionally have gigantic potential in their own privilege or in a mix with Graphene. The uncommon physical properties of Graphene and other 2D materials can possibly both upgrade existing advancements and furthermore make a scope of new applications. Unadulterated Graphene has an incredibly extensive variety of mechanical, warm and electrical properties. Graphene can likewise significantly enhance the warm conductivity of a material enhancing heat dispersal. In applications which require high electrical conductivity Graphene can either be utilized independently from anyone else or as an added substance to different materials. Indeed, even in low fixations, Graphene can significantly improve the capacity of electrical charge to stream in a material. Graphene's capacity to store electrical vitality at high densities is excellent. This property added to its capacity to quickly charge and release makes it reasonable for vitality stockpiling applications.
Benefits of 2D Materials
2D materials beyond Graphene
2D Topological Materials
Chemical functionalization of Graphene
Track 16: Nanostructured Materials
Nanostructured materials may be portrayed as those materials whose essential segments—clusters, crystallites or particles have estimations in the 1 to 100 nm go. The impact in both insightful and present-day excitement for these materials over the earlier decade rises up out of the superb assortments in key electrical, optical and appealing properties that occur as one development from an 'immensely extended' solid to an atom of material involving a countable number of particles. This review unobtrusive components late development in the mix and examination of down to earth nanostructured materials, focusing on the novel size-subordinate physical science and science that results when electrons are restricted to Nanoscale semiconductor and metal packs and colloids. Carbon-based nanomaterials and nanostructures including fullerenes and nanotubes expect an unquestionably certain part in Nanoscale science and advancement and are along these lines delineated in some significance. Current Nanodevice makes techniques and the future prospects for nanostructured materials and Nanodevices.
Nanostructures for thin films and coatings
Nanostructure applications in the petroleum industry
Nanostructured Metals
Toxicity of nanostructures
Synthesis of nanowires and nanorods
Nanobiomaterials
Nanoengineering is the practice of engineering on the nanoscale. It derives its name from the nanometer, a unit of measurement equalling one billionth of a meter. Nanoengineering is largely a synonym for nanotechnology but emphasizes the engineering rather than the pure science aspects of the field.
Branches of nanotechnology
Risks of nanotechnology
Applications of nanotechnology
Devices
Notable organizations in nanotechnology
The learning of nanoscale insights accompanied with geological systems is Nanogeoscience. Predominantly, this is interviewed by considering environmental nanoparticles size from 1 to 100 nanometers. The NanoGeoSciences team works closely with X-ray physical sciences in the Nano-Science Center. Nanoscience is alarmed with inspecting material properties that alter as physical measurement approach the atomic scale and quantum properties become essential. The physical and chemical possessions of the Earth and several other terrestrial planets are subjected on the atomic to a nanoscale structure of their constituent rocks, minerals and fluids. Nanogeoscience encompasses the incorporation of microscopy, spectroscopy, and theoretical modelling comprised of experimental and fieldwork learning on the bulk manner connected with nanoscale mechanisms. Electron microscopy and allied spectroscopy approaches have been key techniques in this field for decades.
Nanogeoscience transport phenomenon at Nanoscale
Characterisation and development of Nanoscale Particles
Nano bioorganic chemistry
Bio mineralization
Methods for immobilising Nano toxic compounds
Track 19: Nano Computational Modelling
The recently pushed component accentuations on the utilization of computational liquid elements in numerous agri-nourishment taking care of uses. The unit utilizes inventive registering strategies and starts industry and other outer upheld look into tasks in this field. Displaying is an ordering apparatus for upgrading and enhancing process controller over various unit strategies by acquiring an inside and out liberal of the modern transport events in nourishment framework. This includes procedures for nanoencapsulation, nanoemulsions, nano packaging, nano conveyance frameworks and other imaginative applications. Furthermore, considering the imminent of nanotechnology, the unit additionally stands thinks about on nano-level sustenance handling. Innovative work on a few qualities of nanostructured nourishments, nano sustenance added substances, nanocarrier frameworks, nanocoatings, and improvement of nanosensors are a work in progress. The basic improvements in multi-scale PC entertainment methods for computational displaying are computational materials science have been made in the most recent decade as inventors and specialists endeavour to inject continuum-based models with increasingly reasonable specifics at quantum and atomistic scales.
Computational Modelling of Photonic Nanomaterials and devices
Computational Modelling of the Catalytic Cycle of Glutathione Peroxidase Nanomimic
Computational modelling of the collective stochastic motion of Kinesin Nanomotors
Computational modelling and optimisation Nanostructures
Molecular Modelling and simulation of Nanoscale systems
Foundation of Nanoscale Physics and Modelling
Track 20: Nanotechnology in Agriculture and Food Industry
Nanotechnology applications are being researched currently, tested and in some cases already applied across the entire scope of food technology, from agriculture to food processing, packaging and food supply.
Nanotechnology in Agriculture
Nanotechnology in the Food Industry
Nanotechnology in Food Microbiology
Nanotechnology for Controlled Release
Nanotechnology Research - Agriculture and Food Industry
Nanotechnology and Risk Assessment
Regulatory Approaches to Nanotechnology in the Food Industry
Track 21: Green Nanotechnology
Green nanotechnology alludes to the utilization of nanotechnology to improve the ecological supportability of procedures creating negative externalities. It additionally alludes to the utilization of the results of nanotechnology to improve maintainability. It incorporates making green nano-items and utilizing nano-items in the help of supportability. Green nanotechnology has been depicted as the advancement of clean innovations, "to limit potential ecological and human wellbeing dangers related with the fabricating and utilization of nanotechnology items and to empower supplanting of existing items with new nano items that are all the more naturally cordial all through their lifecycle.
Water filtration by Nanotechnology
Graphene Nanotechnology in Solar cells
Greener Techniques to make Nanomaterials
Toxicology and analysis
Social and economic aspects
Environment Applications
Green Nanotechnology Challenges And Opportunities
Barriers to Green Chemistry Innovation
Nanofluidics is the study of the manipulation, and control of fluids that are confined to structures of the nanometer (typically 1–100 nm) characteristic dimensions (1 nm = 10−9 m). Fluids confined in these structures exhibit physical behaviours not observed in larger structures, such as those of micrometre dimensions and above, because the characteristic physical scaling lengths of the fluid, (e.g. Debye length, hydrodynamic radius) very closely coincide with the dimensions of the nanostructure itself.
Nanofluidic circuitry
Nanofluidic structures
Tuneable Microlens Array
Membrane Science
Microfluidic cell sorting and Analysis
Nanofluidic Devices for DNA Analysis
Track 23: Quantum Dots and Nanomagnetism
Quantum Dots and Magnetic Nanoparticles have bunches of uses in explanatory strategies. Quantum Dots are semiconductor nanoparticles whose electronic vitality levels are impressively controlled by the molecule measurements. This control occurs because of quantum repression. QDs are helpful as an investigative device because of its extraordinary optical properties. These optical properties comprise of restricted outflow spectra, wide absorbance spectra, discharge wavelength which is flexible by changing the extent of the molecule, high quantum effectiveness and low photobleaching rates. MNPs are made of magnetite (Fe3O4) or maghemite (γ‐Fe2O3). These materials are commonly superparamagnetic in the nanoscale extend. The attractive properties of these nanomaterials enable them to be controlled by attractive fields. the generally low poisonous quality of iron oxides takes into consideration their utilization in vivo applications.
Quantum dot photodetectors
Quantum dots in development of Nanomedicine
Light-Emitting Quantum Dots with Tuneable and Equalized Fluorescence Brightness
Electric Field Controlled Ferromagnetism
Quantum dots in Graphene
Magnetic Quantum dots in spintronic semiconductor devices
Track 24: Nanodevices and Nanosensors
Nanodevices are critical enablers that will allow mankind to exploit the ultimate technological capabilities of electronic, magnetic, mechanical, and biological systems. Nanosensors are chemical or mechanical sensors that can be used to detect the presence of chemical species and nanoparticles, or monitor physical parameters such as temperature, on the nanoscale.
Nano Medical Devices
Nano Wires
Magnetic Nano-Particles
System integration, NEMS
Optical Nanosensors
Biosensor and Bioprinting
Biomarkers
Nano-biosensors
Magnetic Sensors
Track 25: Future aspects of Nanotechnology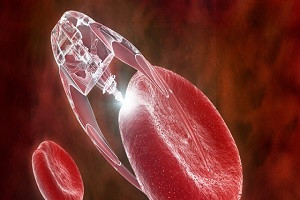 The future of nanotechnology has been a subject of numerous logical and non-scientific theories, incorporating a few doomsday dreams in pop culture that anticipated self-recreating nanoparticles participating in enormous strikes on humankind and nature. The more advanced dreams of nanotechnology incorporate on one hand the imagined utilization of nanoparticles inside the body and the circulation system (for demonstrative and helpful purposes), and then again – potential improvement of new weapons of mass annihilation empowered by nanotechnology.
Light-Seeking Synthetic Nanorobot
Super-powered bionic plants
Other potential innovative ideas
Nanomedicine for improved HIV drug therapies
Market Analysis
Nanotechnology Market - Sales Forecasts, Trends and Analysis:
The Global Nanotechnology Market is ready to develop at a CAGR of around 18.1% throughout the following decade to reach roughly $173.95 billion by 2025. This industry report investigates the worldwide markets for Nanotechnology over all the given portions on worldwide and also local levels exhibited in the examination scope.
The investigation gives authentic market information to 2013, 2014 income estimations are displayed for 2015 and figures from 2016 till 2025. The investigation centers around advertise patterns, driving players, inventory network patterns, mechanical advancements, key improvements, and future procedures. With exhaustive market evaluation over the significant geologies, for example, North America, Europe, Asia Pacific, Middle East, Latin America and Rest of the world the report is a profitable resource for the current players, new participants and the future financial specialists.
Nanotechnology Research Worldwide:
Nanotechnology has been proclaimed as having the capacity to prompt the following mechanical upheaval. Nanotechnology is one of the best positioned subjects in the scholarly and research field. It is an empowering innovation which creates new abilities, items, markets et cetera. The worldwide market for nanotechnology items was esteemed at $22.9 billion of every 2013 and expanded to about $26 billion of every 2014. This market is required to reach about $64.2 billion by 2019; a compound yearly development rate (CAGR) of 19.8% from 2014 to 2019.The worldwide market for nanotechnology-empowered printing innovation was evaluated to add up to $14 billion of every 2013. The market is relied upon to develop at an anticipated compound yearly development rate (CAGR) of 17.7% throughout the following five years to add up to $31.8 billion by 2018.
Development in Products and Applications:
Nanotechnology guarantees to affect numerous parts of the worldwide economy, as confirm by twofold digit development rates of nanomaterials, nanotools, and nanodevices. BCC Research uncovers in its new report that proceeding with direct development of the U.S. what's more, world economies ought to fundamentally grow the nanotechnology industry.Nanotechnology applications are characterized extensively as the creation and utilization of materials, gadgets and frameworks through the control of issue at sizes of under 100 nanometers.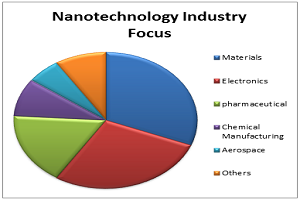 This report analyzes nanomaterials (nanoparticles, nanotubes, nanostructured materials and nanocomposites), nanotools (nanolithography devices and checking test magnifying lens) and nanodevices (nanosensors and nanoelectronics). Nanomaterials, especially nanoparticles and nanoscale thin movies, commanded the market in 2015, representing 83.3% of the market. Nanotools totaled 16.6% of the market and nanodevices the rest of. By 2021, nanomaterials' piece of the overall industry is required to increment to 85.3%, while nanotools' offer therapists to 14.5%, and nanodevices' offer increments somewhat from 0.1% to 0.2%.The biggest end-client markets for nanotechnology in 2015 were ecological applications (38.8% of the aggregate market), gadgets (22.4%), and customer applications (21.1%). Biomedical, customer, and gadgets applications ought to show the most elevated anticipated CAGR rates (i.e., 29.9%, 27.9%, and 20.5%, individually) amid the gauge time frame.
Significance and Scope:
Nanotechnology is the change and building of gadgets so little that they are estimated on an atomic scale. This creating field includes researchers from a wide range of controls, including physicists, scientific experts, engineers, data technologists and material Researchers, and scholars.Nanotechnology is being connected to relatively every field possible, including hardware, magnetics, data innovation, materials improvement and biomedicine. EuroSciCon Conference on Nanotechnology 2019 will be a typical stage for Researchers, Scientist, pioneers, perusers, teachers, Industry Leaders, understudies and general students to preset and trade thoughts identified with Nanotechnology and Nanomaterials advances. We are satisfied to welcome all of you to the EuroSciCon Conference on Nanotechnology 2019 which is going to hung on July 08-10, 2018 in Prague, Czech Republic.
Learn More
UNIVERSITIES OF NANOTECHNOLOGY
Nanotechnology Universities in the USA:
College of Nanoscale Science and Engineering | Johns Hopkins University | Virginia Commonwealth University | University of Central Florida | University of California, Berkeley | Northeastern University | University of California, Irvine | University of Tennessee | Northwestern Polytechnic University | George Mason University | University of New Mexico |Northwest Missouri State University | Saint Francis University | Millersville University |University of Maryland | Virginia Tech | Penn State York | Stony Brook University | California University of Pennsylvania | North Dakota State College of Science | University of Wisconsin-Stout | North Dakota State University | Mansfield University of Pennsylvania | University of California, Los Angeles | Wayne State University | University of Utah | Rutgers, The State University of New Jersey | Stevens Institute of Technology | University of Denver | University of Central Florida, Shore light | Louisiana Tech University | University of Connecticut | University of Colorado Boulder | University of North Carolina at Greensboro | Arizona State University | Johns Hopkins University | University at Albany, The State University of New York | University of Oklahoma | University of Washington | University of Maryland, College Park | University of Pittsburgh
Nanotechnology Universities in Europe:
Bangor University | Cranfield University | University of Glasgow | Lancester University | University of Strathclyde | University of Surrey | Swansea University | Teesside University | Aalto University | Aarhus University | Barcelona University | University of Cambridge | Chalmers University of Technology | University College Dublin | University of Erlangen-Nurnberg | University of Greenwich | Grenoble Institute of Technology | Imperial College London | Linkoping University | National University of Ireland, Galway | National University of Science and Technology (MISIS) | University of Oxford | Politecnico de Torino | Politecnico de Milano | Queen's University Belfast | Rovira I Virgili University | University College London (UCL) | University of Southampton | Technical University of Denmark | University of Twente | Ulster University | University of Valencia
Nanotechnology Universities in Asia and the Middle East:
VIT University, India | Indian Institute of Science, Bangalore | IITs | NITs | Nano Science and Technology Consortium, Delhi | Hong Kong University of Science and Technology | Preston Institute Of Nanoscience And Technology (PINSAT), Islamabad | National University of Singapore (NUS) | Center of Excellence in Nanotechnology at AIT | College of Nanotechnology at KMITL | University Putra Malaysia | Sri Lanka Institute of Nanotechnology (SLINTEC) | The University of Tokyo | Tokyo Institute of Technology | Indian Institute of Nano Science & Technology Bangalore
Nanotechnology Societies in USA:
International Institute for Nanotechnology (IIN)| American Nano Society | International Association of Nanotechnology (IANT) | IEEE Nanotechnology Council | Institute for Molecular Manufacturing (IMM) | Microscopy Society of America (MSA) | Nano Science and Technology Institute (NSTI) | NanoBusiness Alliance | American Chemistry Council Nanotechnology Panel | International Council on Nanotechnology (ICON)
Nanotechnology Societies in Europe:
European Society for Precision Engineering and Nanotechnology (EUSPEN) | British Society for Nanomedicine | Nanotechnology Industries Association (NIA) | Royal Microscopical Society | Royal Society - Nanotechnology and Nanoscience | Institute of Nanotechnology | Schau-Platz NANO | Safenano | Innovationsallianz Carbon Nanotubes (Inno.CNT) | Czech Nanotechnology Industries Association | European Society for Molecular Imaging (ESMI) | Erwin Schrödinger Society for Nanosciences | National Institute for Nanotechnology
Nanotechnology Societies in Asia and Middle East:
Russian Society of Scanning Probe Microscopy and Nanotechnologies | Nano Science and Technology Consortium (NSTC) | Centre for Nano and Soft Matter Sciences | National Centre for Nano-Structured Materials, CSIR | Institute of Nano Science and Technology | Iran Nanotechnology Initiative Council (INIC) | Sri Lanka Institute of Nanotechnology | National Nanotechnology Center (NanoTec) | National Center for Nanoscience and Technology
Nanotechnology Companies in Europe:
Ad-particles | Quick step Technologies | Deerac Fluidics | CS Instruments | Cordouan Technologies | Biokowski psb Industries | Fluigent Smart Microfludics | PLIN Nanotechnology| Auto Car Brands | Leblog auto | WTS Global | EuroSciCon | BR Automation | AGM Automation System Inc | AGI Automation Components | Aveni Collaborative Centre for Applied Nanotechnology | Silicon Biosystems | SCRIBA Nanotechnologies | Plasma Diagnostics and Technologies | Organic Spintronics | Mindseeds Laboratories | MBN Nanomaterialia S.p.A | Linari Biomedical | HiQ-Nano | Directa Plus | Digisens 3D Tomography Software Solutions | Russian Corporation of Nanotechnology (RCNT) | A.P.E. Research | Sandvik | Delphi Automotive | Reckitt BenckiserVoestalpine | Seagate Technology | Prysmian Group | Pernod Ricard | Tyco International | GKN | Rusal | Carlsberg Group | Norsk Hydro | Lanxess | DSM|Covidien | Novolipetsk Steel | Nornickel | Cr.E.S.T. - Crisel Elettrooptical Systems Technology | Digital Surf | Marion Technologies | ABCR supplies Lmtd | AIXTRON | Buhler | BASF | Bio Gate
Nanotechnology Companies in USA:
Ade 10 Angstroms | Advance TEC | EuroSciCon| Aegis Techologies | Angstrom Engineering | American Dye Source, Inc. | Applied Nanotools Inc. | Advance Reproductions | Indigo Instruments | Klean Carbon | MCH nano soloutions | EuroSciCon | MFS Technologies Ltd | IMEMS | Advanced Diamond Solutions | AEB | Advanced Energy | Advanced optical technologies | Clemex Technologies Inc.| Cytodiagnostics Inc.| D-Wave Systems ADVANO | Advenira solutions | Delong America group Inc. | Electronics.ca Publications | Epoc Blood Analyst System | Innovative Bioceremix,Inc | 3D systems | 4WAVE | A&A coatings | A Beam Technologies| Accelrys(BIOVIA) | ACS Materials
Nanotechnology Companies in Asia and Middle East:
NOF CORPORATION | Showa Denko | Osaka | Taisei Kogyo | Digit Link | Gobiz Korea | BMVIT | AIT | Nanotech Enterprice | SSV | KSU | Nano yo |Curiox Accelerating life Sciences |Liwei Nano | Micron | ATIP | F- Carbon | Fuji Xerox | Marubeni| Comtech Advanced | Amphenol | Alpha Casting | HSRE Work | ICAM |Precision Type | Bugatti | Aixam | SBEC | ATKINS Group | PACIFIC COAST | FM Global | ISAT | Candc Infrastructure | Proteck Coating | TE Connectivity | Salzgitter AG |Atlas Copco | UPM | Novo Nordisk Merck Group | Vedanta Resources | Ingersoll Rand | Stora Enso | Syngenta | Nanomaterials technology Interation Point | Green Prophet | Proactive Investors | Innovation Kaust | Molecular Raber Design | Society of Petroleum Engineers | Knights Security | Nanotech | United Plastic Curtiss-Wright
Nano Letters | Journal of Nanoscience and Nanotechnology (JNN) | Nanotechnology | Encyclopedia of Nanoscience and Nanotechnology | NanoTrends | Journal of Nanophotonics (JNP) | ACS Applied Nano Materials | ACS Nano | Advances in Natural Sciences: Nanoscience and Nanotechnology| American Journal of Nanomaterials | Applied Nanoscience | Artificial Cells, Nanomedicine and Biotechnology | Beilstein Journal of Nanotechnology | Bioinspired, Biomimetic and Nanobiomaterials | Biomedical Microdevices: bioMEMS and Biomedical Nanotechnology | Cancer Nanotechnology | Current Nanoscience| e-Journal of Surface Science and Nanotechnology | Environmental Science: Nano | European Journal of Nanomedicine (EJNM) | Fullerenes, Nanotubes and Carbon Nanostructures | Hans Journal of Nanotechnology | HSOA Journal of Nanotechnology: Nanomedicine & Nanobiotechnology | IEEE Nanotechnology Magazine | International Journal of Biomedical Nanoscience and Nanotechnology (IJBNN) | International Journal of Green Nanotechnology | International Journal of Nano and Biomaterials (IJNBM) | International Journal of Nano Device, Sensor and Systems (IJ-Nano) | International Journal of Nano Dimension (IJND) | International Journal of Nano Studies & Technology | International Journal of Nanoelectronics and Materials (IJNeaM) | International Journal of Nanomanufacturing (IJNM) | International Journal of Nanomedicine | International Journal of Nanoparticles (IJNP) | International Journal of Nanoscience | International Journal of Nanotechnology | International Journal of Nanotechnology and Applications (IJNA) | International Journal of Smart and Nano Materials | International Nano Letters | ISRN Nanotechnology | Journal of Biomaterials and Nanobiotechnology | Journal of Biomedical Nanotechnology (JBN) | Journal of Bionanoscience | Journal of Experimental Nanoscience | Journal of Geoethical Nanotechnology | Journal of Micro - Nano Mechatronics | Journal of Nano Education | Journal of Nano Research (JNanoR) | Journal of Nano- and Electronic Physics | Journal of Nanobiotechnology | Journal of Nanoelectronics and Optoelectronics (JNO) | Journal of Nanoengineering and Nanosystems| Journal of Nanomaterials | Journal of Nanomaterials & Molecular Nanotechnology (JNMN) | Journal of Nanomechanics and Micromechanics | Journal of Nanomedicine & Nanotechnology (JNMNT) | Journal of Nanoneuroscience | Journal of Nanoparticle Research | Journal of Nanostructured Polymers and Nanocomposites (JNPN) | Microfluidics and Nanofluidics | NANO | Nano Biomedicine and Engineering | Nano Hybrids and Composites | Nano LIFE
Live Chat